Business Law
At Breck Law Office, PC, we offer business owners and aspiring business owners far more than just the usual boring business law advice. Besides being lawyers, we are also business owners. Furthermore, both of us grew up working in the businesses our families owned and so we understand firsthand the pressures and issues confronting you, the business owner, every day. Consequently we can't help but offer more than strictly "legal" advice on starting up or managing your business. We serve as an active business partner with our clients, rather than just the stuffy lawyer you call when you get in trouble.
Our business is to understand your business. Our goal is to structure and pursue legal and business strategies that don't just prevent problems or maintain compliance — We want to help you advance your business goals.
Our services to business owners include but are not limited to:
Business Formations, Corporations and LLC's;

Drafting and Enforcing Business Contracts;

Purchases and Sales of Businesses;

Commercial Property and Real Estate Transactions;

Employment Law and Employee Management;

Copyright / Trademark Applications;

Purchase Agreements / Asset Sales / Stock Sales;

Succession Planning; and,

Business Litigation Services
Business Formation / Incorporations / LLC / S Corp / C Corp
Business formation is one of the many legal services we offer to clients on a flat fee basis. We help you choose the business entity that is right for your business, draft all required documents, and make the appropriate filings with the Secretary of State, all for one reasonable flat fee. There are no surprise costs. We also offer an array of other services related to your business entity, such as assistance with annual meetings, consent resolutions, reformation, dissolution, and other issues that may arise as your business grows and changes.
Additionally, we assist out-of-state clients with the formation of Montana LLC's and corporations and with the registration and authorization of their entities with the State of Montana.
 A Word on Business Contracts…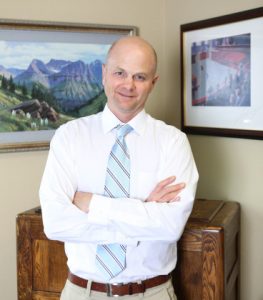 A written contract should govern every business relationship. Too many times, we have seen the disastrous results of the so-called "handshake" agreement. We've heard the lamentations – "But we were good friends, I never thought he would do this to me," or "our agreement was that she would never sue," or the most common, "We had a deal!" If it is not in writing, you do not know what your "deal" really is. By drafting understandable, plain English contracts, we help our clients and their business associates gain clarity and certainty about the terms of their agreements. Experienced business owners know that litigation and disputes are time consuming and costly. A well-written contract can be the best insurance money can buy.
If you'd like to discuss your particular business issues and determine whether we would be a good match to provide counsel for your small or mid-sized business, give us a call or email us.