Montana Chamber offers Business / Legal Conference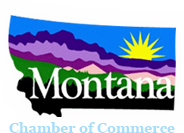 The litigious nature of today's society has a detrimental effect on Montana business development, tying up funds in litigation procedures and keeping businesses from being able to invest in growth. The Montana Chamber of Commerce will hold the third biennial Business and Law Conference on March 18th at the Hilton Garden Inn. Guest speaker Harold Kim, Esq. with the US Chamber's Institute for Legal Reform (ILR) will be discussing findings from their new report.
The report brings together leading practitioners and scholars to describe the lawsuit "ecosystem" for the areas of litigation abuse of most concern to the business community.  It dissects the trends of the litigious culture that sustains big ticket litigation, the players that drive it, and how those players try to manipulate or change the law to their favor.  Even when successful, these lawsuits rarely benefit anyone except the small handful of plaintiffs' lawyers who bring them. Defending these lawsuits drains millions of dollars from businesses that could be spent spurring business expansion and creating new jobs. –Montana Chamber Newsletter, 3/1/14
Breck Law Office works to help our business clients avoid the litigation trap by examining your policies and offering guidance to ensure your business is operating lawfully – and profitably. Check in with us if you think your business may be the target of a lawsuit, or for a full review of your policies.