Supreme Court Rules for Employers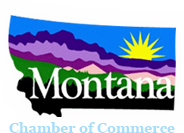 A common complaint among employers is the expense of paying workers to ready themselves for the job. The situation arises when the employee clocks in and then proceeds to put on simple tools of the trade, like an apron, or more complex layers of safety garments. The question is who is responsible – does the worker deserve to be paid to get dressed, or should the worker be expected to get ready on their own time? Conversation can then ensue about the difference between clothing and safety gear.
The US Supreme Court cases has decided the "Sandifer v. U.S. Steel Corp." case in favor of the employer.  Roughly 800 current and former U.S. Steel workers claimed they should be paid for the time they spent putting on and taking off safety gear.

The High Court ruled the time spent "changing clothes" (flame-retardant jackets, hardhats, work gloves and steel-toe boots are common articles of dress and therefore should be classified as clothing) can be excluded from compensable time, unless a union has negotiated otherwise.

In a unanimous decision, the Supreme Court said that safety gear generally fits within the definition of clothing.
While the ruling will no doubt be welcomed by employers that don't want to pay employees for the time spent putting on and taking off safety gear, it failed to draw a hard line between what counts as safety gear and what doesn't.  Instead, it defined the 12 items listed in the U.S. Steel lawsuit as either safety gear or clothing.  That means the feds still don't consider all safety gear clothing, which in turn means this is likely not the end of these kinds of lawsuits. –Montana Chamber, 2/10/2014
Breck Law can help you mitigate sensitive employee management issues like this one – and help your business improve the bottom line. Contact us today to discuss your employee compensation issues!